Do you struggle with hair loss or balding?
Hair transplant surgery is the only permanent solution to hair loss and balding. With a 95% success rate, our surgeons are the best. We use the latest technology and procedures to give you the best possible results.
You don't have to live with hair loss or balding any longer. Our PRP Hair Treatment can help you regrow your hair and restore your confidence. This treatment is non-surgical, painless, and takes less than an hour to complete. And best of all, it's affordable!
Schedule a free consultation today on our website! We'll discuss your options and see if surgery is right for you.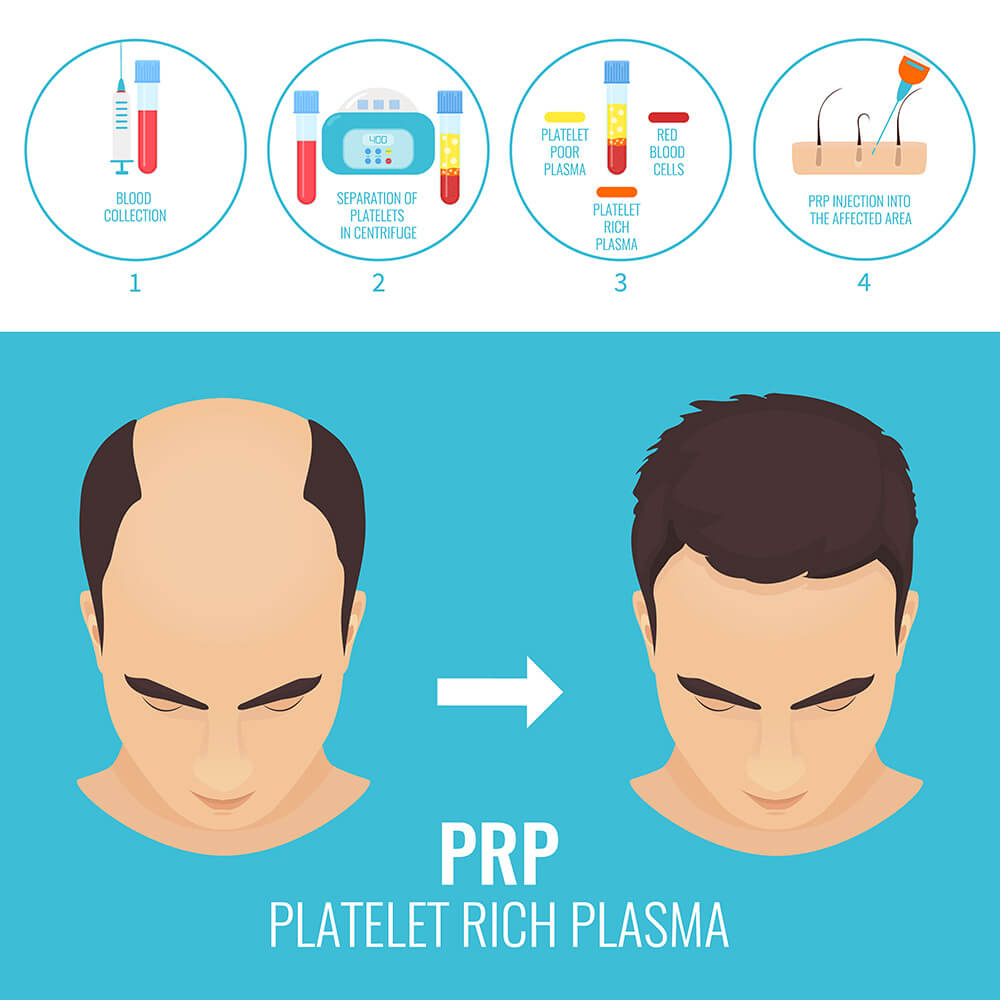 Why PRP therapy for hair loss?
PRP therapy is a new treatment for hair loss that shows promise. Platelet-rich plasma is a concentration of platelets and growth factors derived from your blood. When injected into the scalp, these cells can stimulate hair growth and help to thicken existing hair.
PRP therapy is still in the early stages of research, but preliminary studies have shown positive results. For example, in one small study of twenty-six patients, all patients experienced an improvement in hair density after three PRP treatments.
The majority of patients also reported increased thickness and improved hair quality. While more research is needed to confirm these results, PRP therapy appears to be a safe and effective treatment for hair loss.
The Benefits of PRP Hair Treatment
Call us for a free consultation
If you're interested in learning more about our PRP therapy for hair loss, call us today! Our specialists would be happy to answer any questions and help you get started on this safe and effective treatment.