Beard Transplant Clinic in Turkey - Best Prices
For some men, a beard is an absolute must-have. In fact, they'd never leave home without it!
Unfortunately, there is such a thing as 'beard problems', where many men are simply unable to grow a full, thick beard due to many reasons. As you might imagine, this can lead to confidence problems and even low self-esteem because nothing screams masculinity like a thick and well-kept beard.
Luckily, the expert surgeons at WaveMedica Hair Transplants make use of the latest technology and tools for beard transplants in Turkey to help you get that full-bodied and voluminous beard.
What is a Beard Transplant in Turkey?
A beard transplant in Turkey uses the same FUE (follicular unit extraction) method used in traditional hair transplants, where your surgeon will extract hair grafts or follicles from an area of the beard where growth is dense - such as the back and sides of your scalp and even your chin or sideburns - and insert the prepared follicles in the recipient area after creating incisions.
For this purpose, the Choi Implanter Pen is most commonly used. Your surgeon will implant the grafts at the same angle and use follicles that are the same in thickness as other areas of the face, to ensure a full and natural look.
What are the steps involved in a Hair Transplant for Women?
Step 1
Design
Prior to your beard transplant in Turkey, your surgeon will mark areas on your face where beard implantation is feasible, which is typically divided into two areas - the chin and cheeks. While drawing out your potential 'beard design', your surgeon will take your facial features into account, including the overall shape and size. This is necessary to determine the total number of grafts or transplanted hair you will require for your new beard.
Step 2
Local Anaesthesia
Your surgeon will then administer local anaesthesia to the donor area first to extract the grafts. 
Step 3
Implantation
Next, he/she will administer local anaesthesia to the recipient site. Depending on the end result you seek, incisions will be made for either manual graft insertion or through a Choi Pen; the latter is more effective in opening up the individual channels for implanting the grafts on your skin.
In a few hours, the surgery will be completed - this is typically 3-5 hours - but it can vary depending on the number of grafts you require.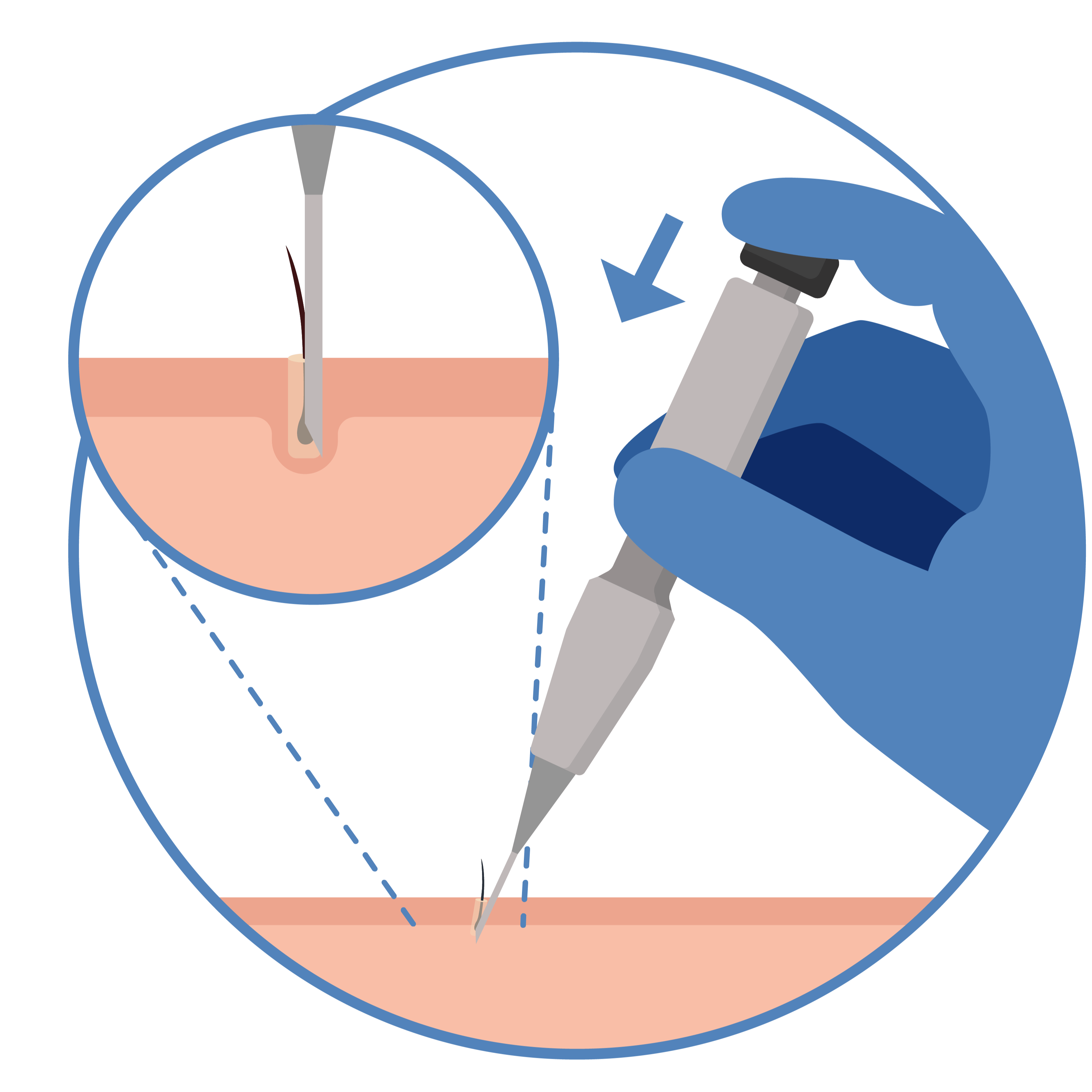 Who is a suitable candidate for a Beard Transplant Turkey Clinic Consultation?
Men who have a patchy, thinning or sparse beard, or one where there's very little facial hair, are all good candidates for a beard transplant Turkey clinic consultation.
However, there needs to be a high density of follicular units in the back of your scalp - even then, if you have opted to have both a hair transplant and a beard transplant in Turkey, then unfortunately, the grafts can only be used for one kind of transplant at a time.
Therefore, if you suffer from any condition which causes facial hair loss, such as traction alopecia, scarring alopecia, alopecia barbae, androgenetic alopecia, etc., then you can benefit a lot from a Turkey beard transplant. In addition, if you want to restore a full, healthy and natural-looking beard which has diminished due to an accident or physical trauma, you should get in touch with the best beard transplant clinic in Turkey to get optimal results.
What are the recovery & after-care steps?
You can expect to be discharged from your beard transplant clinic in Turkey on the day of the procedure. Your surgeon will recommend that you eat only soft and non-chewy foods for the time being as you do not want to flex or clench your jaw too much at this stage.
You might experience some level of swelling, bruising and pain, including mild bleeding, for a few days following your Turkey clinic beard transplant. This is perfectly normal. In addition, you will notice scabs forming on the surgical site. It's very important that you do not attempt to scratch these off as they will naturally fall within a few days.
'Shock loss' in your facial hair is also normal following the surgery. Two weeks after your beard hair transplant, you'll notice that the implanted hairs will start shedding. This is perfectly normal as the hairs will start re-growing in just a few months.
In fact, in about 3 months, you will start to notice beard regrowth and in about 9 months or so, you will have grown a full beard!
It's important not to touch your face after your beard transplant in Turkey. Your surgeon will prescribe medications such as that for pain and swelling as well as antibiotics, to be taken at their prescribed times.
To ensure optimal recovery, you must avoid exercising intensely, and engaging in activities that are strenuous or make you sweat. Also, avoid swimming, direct exposure to sunlight and sitting in a steam sauna, for at least a few weeks to months. Avoid smoking for a minimum of 2 weeks and do not consume any alcohol for at least a week.
Use only the supplied shampoo and lotion to clean your beard and discontinue any hair, beard or facial products you may be using for a month at least.
What are the benefits of this procedure?
A thick, bushy and natural-looking beard for life.
Shape and shave your beard like you normally would.
Transplantation done according to your facial structure and hair type, ensuring a fully natural and aesthetically pleasing beard.
You are free to choose the type or style of beard you like, irrespective of your hair type, although we would recommend sticking to your natural hair type and facial structure.
FAQs about Beard Transplants in Turkey
How much is a beard transplant in Turkey?
There are many factors involved when you visit a beard transplant clinic in Turkey, so, it's difficult to provide an exact figure or even a ballpark one, for that matter. One thing is for certain: Turkey clinic beard transplants are significantly more cost-effective and offer better value for money than those in the UK or EU, for example.
Is it okay to shave my beard after a Turkey beard transplant?
Absolutely! After two months, you can use a pair of scissors to shape, trim or style your beard. After three months, you can do the same with a trimmer, and, after six months, you can use a razor.
Do I have to be a certain age to successfully get a Turkey clinic beard transplant?
Even though there's no minimum age requirement as such for a beard transplant, we do recommend waiting until your early twenties, as most men have not fully grown a beard in their teenage years.
Is it okay to wear a face mask after the procedure?
Unfortunately, you won't be able to wear one for at least a week.
How Many Grafts Will I Need for Beard Transplantation?
The number of grafts you require is determined according to the thickness of the hair taken from the donor site. For example: a minimum of 3,000 grafts are required if you want to go for a particular style of beard that looks thick and lush. On the other hand, if you're looking for a more 'minimalist' goatee-style beard, then 1,500-1,700 would suffice.
Call us for a free consultation
Looking for the best bear transplant clinic in Turkey? WaveMedica Hair Transplant Specialists has the best Turkey beard transplant surgeons. Your dream beard awaits!